5 Bollywood Step-Moms Who Share A Beautiful Bond With Their Step Kids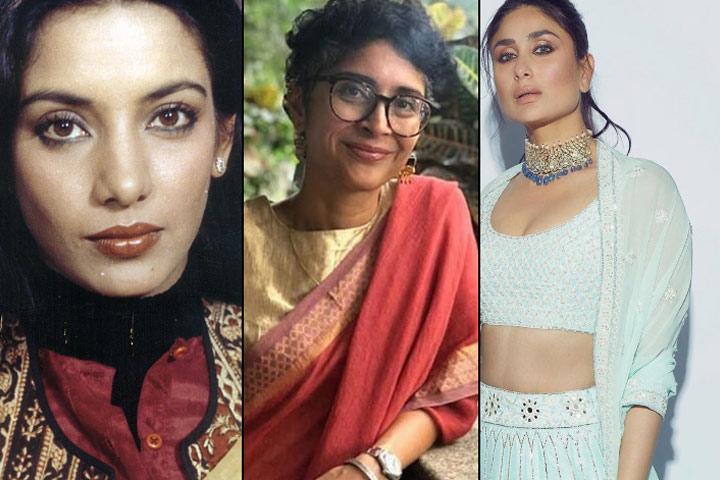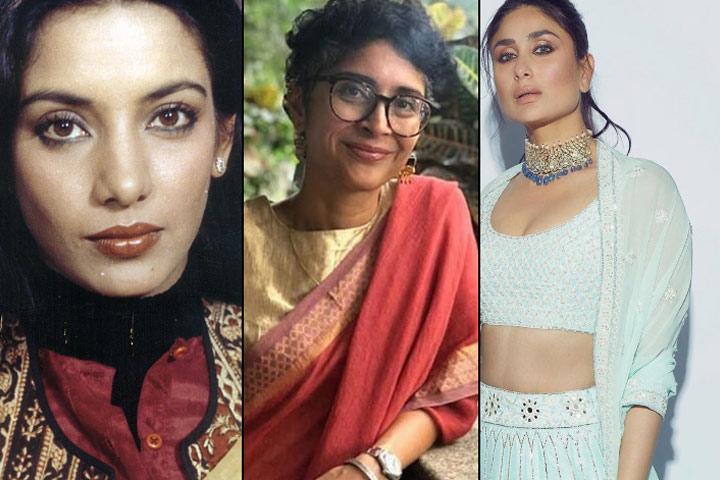 The minute someone mentions 'stepmom', we assume her to be a negative person, especially towards her step kids. Such is the stereotype that society has created around a woman who marries a man whose first marriage either failed or is a widower. Even the children from the first marriage are made to hate their 'new mom' even before she arrives. However, this perception has changed over all these years. With divorces and second marriages becoming more acceptable in today's times, so are stepmoms. What's even more heartening is that nowadays step kids and stepmoms also share a cordial relationship with each other without any animosity whatsoever. Here are 5 such real-life Bollywood stepmoms who share a beautiful bond with their step kids:
Kareena Kapoor Khan – Sara And Ibrahim
It was quite a few years after his divorce from wife Amrita that Saif Ali Khan got married to Kareena Kapoor. In these many years, his children had grown watching the Bollywood diva onscreen and are also self-confessed fans of her. No wonder then that Sara admitted quite a number of times that she was thrilled to attend her dad's marriage to Kareena. Kareena too has praised Amrita's upbringing and supports Sara's endeavors in Bollywood quite often.
Helen – Salman Khan
The superstar of Bollywood, Salman Khan, is devoted to his entire family. On many occasions, he has admitted that he is lucky to have not one but two mothers. Salman Khan's dad, Salim Khan, was married to his mother Salma Khan for years before getting married to Helen. Although it was very tough in the beginning, Salma Khan graciously accepted Helen into her family. While Helen did not have her own children, she created a great bond with her step kids – Salman, Arbaaz, Sohail, and Alvira – all children of Salim Khan and first wife Salma Khan.
Shabana Azmi – Farhan And Zoya Akhtar
Yesteryear Bollywood star and activist Shabana Azmi fell in love with Bollywood scriptwriter/poet Javed Akhtar when the latter was still married to first wife Honey Irani. Though things weren't too pleasant between the trio initially, they made honest attempts not to let it affect their children. Javed and Honey had two kids – Farhan and Zoya – who are now successful actors, producers, and directors. Whereas Shabana and Javed did not have any children. Yet, Shabana shares an adorable relationship with her step-kids and also lauds Honey Irani for the efforts.
Kiran Rao – Ira And Junaid Khan
Another Bollywood superstar who found love after a heartbreaking divorce was Aamir Khan. He was earlier married to his childhood sweetheart – Reena Dutta. Two kids and 16 years later, when the couple called it quits, Aamir was down in the dumps when he bumped into Kiran Rao. Prior to this, both had only met professionally. At that point, Kiran had extended her hand of friendship to a brooding Aamir. Soon, their friendship blossomed into love that later culminated into marriage. Kiran shares a great bond with her step kids – Ira and Junaid. She also shares a great camaraderie with Aamir's first wife – Reena.
Maanyata Dutt – Trishala Dutt
In the late 80s, Sanjay Dutt was married to Richa Sharma. Both had a daughter Trishala before Sanjay lost Richa to cancer in 1996. After another failed marriage to model Rhea Pillai, Sanjay finally settled into marital bliss with Maanyata Dutt. Both have two children together now. While Trishala lives in the US with her maternal grandparents, Maanyata has often reached out to her. They now share a cordial relationship with each other. Maanyata is only too happy to include Trishala into the family fold.
As you can see, the age-old perception of a stepmom is gradually undergoing a sea change. The failure of a marriage or one spouse getting married again is a choice made by adults. But this could badly affect the kids if not handled well. These celebrity stepmoms have shown how to balance family dynamics and maintain a beautiful relationship with the step kids. Thus shattering the stepmoms stereotype!
Was this information helpful?
Comments are moderated by MomJunction editorial team to remove any personal, abusive, promotional, provocative or irrelevant observations. We may also remove the hyperlinks within comments.